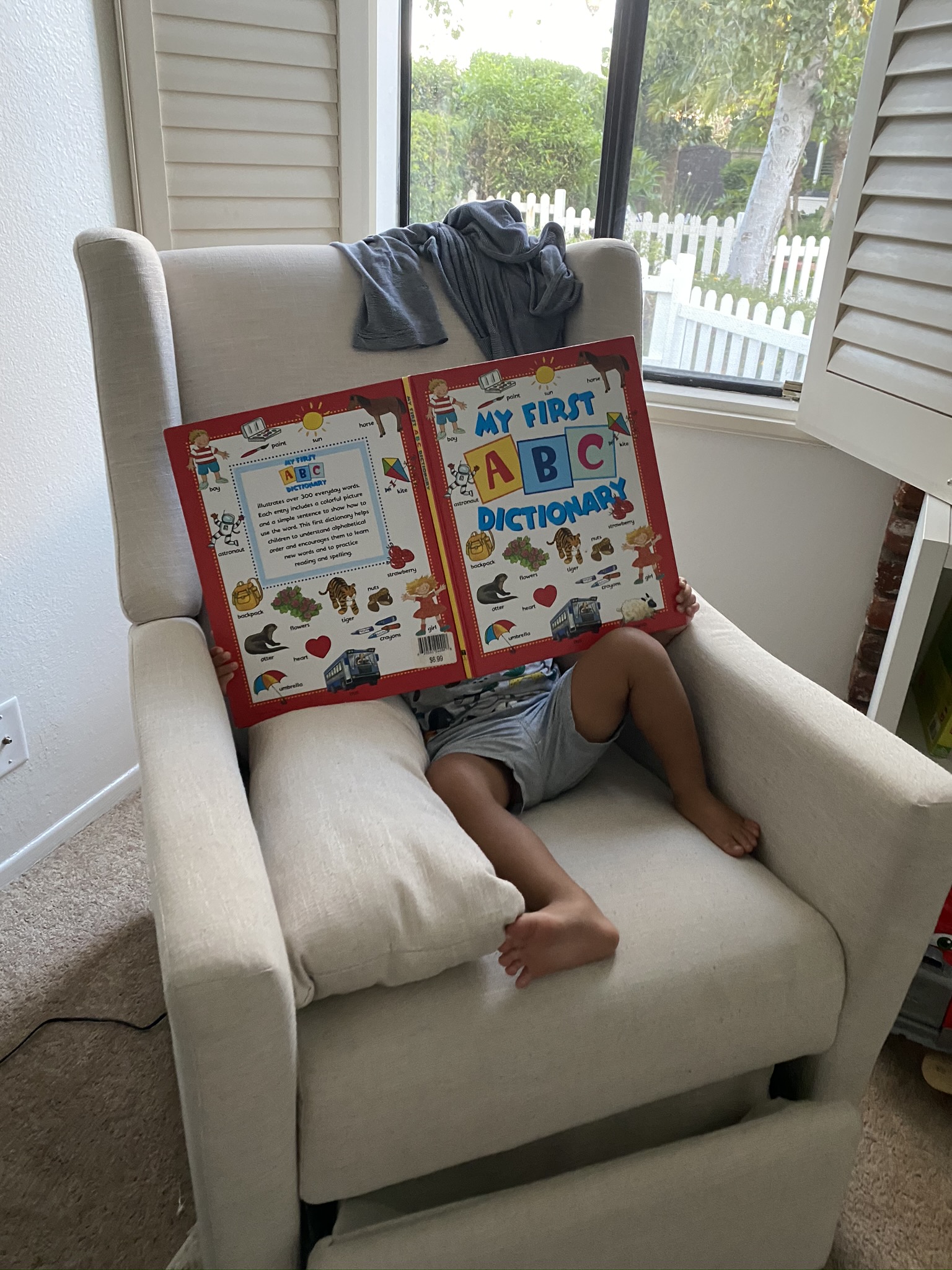 Warren Buffet, the greatest investor of modern times, was once asked how to read more. He held up a stack of papers and said, "Read 500 pages like this every week. That's how knowledge builds up, like compound interest."
Everyone knows that we should read more. The question is how?
In 2020, I read over 60 books. I did this while working as a medical doctor during the ongoing COVID-19 pandemic and raising two little boys. So when people tell me they don't have time read, I interpret it as they don't choose to read. Super productive people like Elon Musk have only 24 hours a day, and so do you. Need some help? Here are some tips that helped me read more.
Develop a love for reading
In order to read more, you need to actually like reading. So to develop a love for reading or for anything else, just do it. Start with the small stuff. It can be even the "junk" that people tell you to avoid reading. Angel investor Naval Ravikant says "There's no such thing as junk. Just read it all. Eventually, you'll guide yourself to the things that you should and want to be reading." For me, when I don't feel like reading heavy nonfiction, I turn to fantasy. Currently, I'm working through Brandon Sanderson's epic fantasy series Stormlight Archive. Call me a nerd, but like the Immortal Words that the Knights Radiant lived by, I live by too: "Life before death. Strength before weakness. Journey before destination."
Quit more books
In elementary school, we were taught to finish what we read. There were deadlines to finish books. In the real world, no one is keeping tab. As long as you get one new idea from a book you're reading, I think that's enough. Even if the idea is that the book isn't any good, then it should be even more reason to put the book down and move to something else. James Joyce, author of Ulysses, put it best, ""Life is too short to read a bad book."
Read several books at the same time
To read more, you need to read more books. Don't be afraid of reading multiple books at once. Read one book at a time, but feel free to switch to different books when you get bored. Bill Gates, Microsoft founder and avid reader, carries with him a bag of several books he's currently reading at any given time. Reading more books at the same time brings multiple benefits: you'll finish more books and never get bored.
Allocate time for reading
Time is the most valuable and precious resource we own. In order to read more, you need to allocate more time to it. Don't have time? Make a routine. One method is to schedule time for reading. Try scheduling at least one hour of your time to read. Write it down in your calendar. If one hour is too long, try at least 15 minutes.
"When you don't have much time, a routine helps you make the little time you have count. When you have all the time in the world, a routine helps you make sure you don't waste it."

Austin Kleon, author of Steal like an Artist
Make reading a habit
James Clear, author for Atomic Habits, describes creating a habit into four steps:
"How to Create a Good Habit

The 1st law (Cue): Make it obvious.

The 2nd law (Craving): Make it attractive.

The 3rd law (Response): Make it easy.

The 4th law (Reward): Make it satisfying."
To make reading obvious, reduce the friction to reading books. I know having a tidy place is the priority for some people. It is for me. I was brought up and taught to always put things back to where they belong. My fiancé on the other hand leaves things out everywhere. At first it drove me nuts, but then I realized by leaving my books out everywhere, I was more likely to pick it up and read it if I saw it. So some mess is ok, as long as it's conscious mess. Besides, life is supposed to be a little messy, so I've learned to live with the mess.
To make reading attractive, Clear recommends temptation bundling. Take a daily habit and pair a habit (reading) you want to do with it. For example, when I wake up I reach for my phone to turn off the alarm. With my phone on, I open the Kindle app and just start reading whatever I was reading last night for a few minutes.
To make reading easier, Clear describes the "2 minute rule." Start with a smaller, mini task that takes less than two minutes to complete. This can be picking up the book and opening it and reading at least one page. Even if it's one page, that will be better than none. If it's a book you like, it will be more than one page.
For your reward, you can keep a book list and cross things out as you read them. For me, I kept a numbered list of books I finished on my Notes app on my iPhone. Seeing the numbers increase gave me enough dopamine rush to keep going.
Bonus: Speed reading
There's a lot of debate on whether speed reading works. Personally, I think some techniques make more sense than others. Here are two techniques that I use and seem to work for me.
Tracing
How many times have you reached the end of the paragraph and wondered what you just read? Hopefully, it's not this post! That is called regression, and one method to prevent that from happening is called tracing.
Tracing is simply taking a pointer like your finger or pen to run across the text. The point of tracing is not to go as fast as you can. Tracing prevents regression. For me, tracing keeps me focused on the page at hand instead of drifting to the next page or elsewhere. For paper books, I use a pen and glide the pen over the words as I go along. For the kindle, I hover my finger above the text. Tim Ferris, author of Four Hour Workweek, does a great job of explaining this method here.
Minimize subvocalization
Remember when you were little and had to read in front of the class out loud? I do and still hate it. Unfortunately that's how we all learned how to read. Subvocalization is your inner voice speaking the words you read in your head. Many studies have shown that eliminating subvocalization won't increase your reading speed, but minimizing it may.
The average reading speed is about 150-250 words per minute (wpm). And the average talking speed is exactly the same. Minimizing subvocalization can increase your reading speed to 450-700 wpm!
So how do we minimize subvocalization? Try being a visual reader. When we read, we extract ideas from the words written down. Sounds abstract, but a concrete example would be to think of a "STOP" sign. When you are driving and see the "STOP" sign, do you you say the word "stop" in your head? If you're like most people, you understand the combination of those letters means stop. So, you stop your car (hopefully) when you see the "STOP" sign. This is similar to being a visual reader. When you look at the words, try to take in the meaning of what's written instead of saying it to yourself in your head. This skill will take practice, but I guarantee it will be a useful tool for you and your reading endeavors.
Now read more
To read more you need to develop a love for reading, quit books quicker, read several books at once, schedule time for reading, and make reading a habit. Speed reading is up for debate, but tracing and minimizing subvocalization will help you read faster and more efficiently. Remember, reading is for fun and learning. So, now go have fun and learn something!
Have any other tips on reading? Let me know what you think!